Posted by Matthew Bannon - 12 Jun 2013
Hodgsons recently sponsored a team at the recent 13th Annual UJIA Fuzion Football Tournament which took place in Manchester on Bank Holiday Monday 27th May 2013.
The event was well supported and was a great success with many boys and men from the Jewish community coming together to play at the highest standard whilst raising lots of money for an important cause.
The monies raised will be used by the UJIA "After School Enrichment Programme" in Merom HaGalil in Northern Israel to provide children with an afternoon of educational enrichment in Computer Studies, English, Art, Music, Communication and Torah enrichment as well as providing a hot meal to some of the children.
Below is a picture of the team we sponsored "Black Power" in the Hodgsons Kit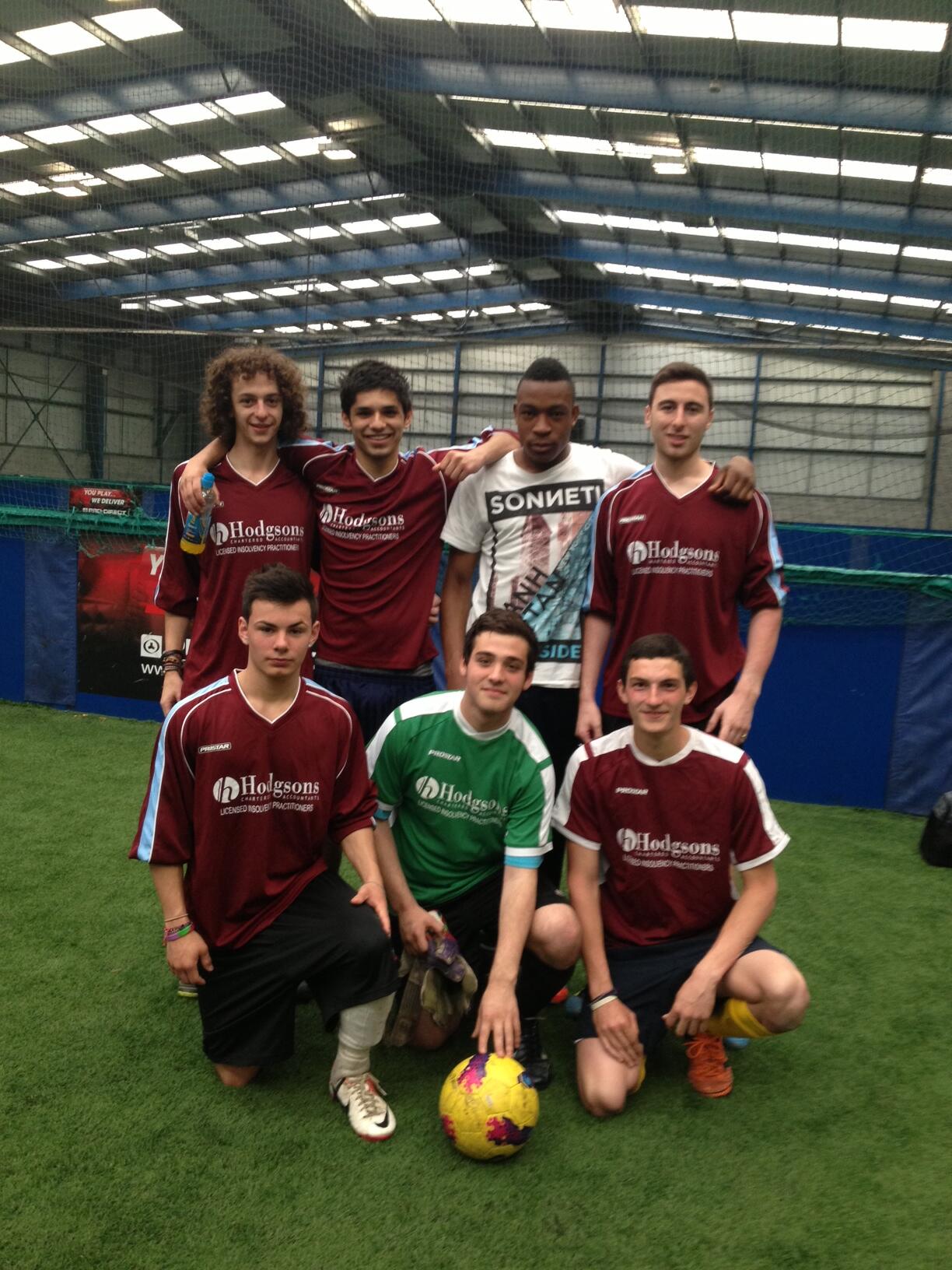 Hodgsons often support local and community projects. In addition to the recent UJIA event detailed above, we have also recently with colleagues from our associated company ClearDebt Limited been raising money in the BUPA Great Manchester Run for Stockport based charity, The Wellspring - a resource centre for the homeless and financially vulnerable.
Below is a picture of Matthew Bannon from Hodgsons prior to the Great Manchester Run